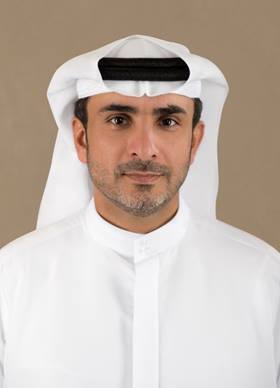 Khalifa Mohammed Fares Al Mazrouie
Chairman- Abu Dhabi Quality and Conformity Council
The Abu Dhabi Quality and Conformity Council was established under Law No. (33) of 2009, to upgrade the quality infrastructure of the Emirate. In turn, this has made Abu Dhabi stand out globally in leading, facilitating and developing an integrated and highly efficient quality infrastructure. The establishment of the Council has also helped promote a culture of quality, industrial development, competitiveness and consumer safety.
The Council contributes to the realization of the Abu Dhabi Vision 2030 by developing a sustainable quality infrastructure that meets the needs of the Emirate's vital sectors, as well as effectively attracting more investments and enhancing the competitiveness of Abu Dhabi. The Council is now looking forward to the next 50 years with a practical and strategic future vision. The aim is to achieve leadership by developing the various elements of a quality infrastructure, in cooperation with the private sector.
The Council continues to strive to align its objectives with national, regional and global ambitions, as well as with the aspirations for sustainable development. This is done by instilling the concept of quality among all beneficiaries of its services and protecting their interests, preserving their safety and enhancing the quality and safety of products offered in the Emirate's markets. In turn, this also mean supporting and empowering the national economy and the country's industries, and attracting investments.
Spreading the culture of quality and institutional excellence across key Abu Dhabi sectors contribute effectively to achieve the Emirate's vision to become one of the best attractive destinations for investment and human resources globally.